All items are available in each of our 6 custom glaze designs.  We make each glaze from scratch.  Our glazes are lead-free.
Each piece is hand dipped and then decorated using squirt bottles and paintbrushes.  We strive to make each glaze design as consistent as possible, however, due to inevitable variances in raw materials, application and firings, finished glaze decorations vary slightly in both color and texture.  
GOLDSTONE: This is an earthy glaze combination with a bit of crystalline sparkle.  Background tones range from bluish/grey to burgundy/grey.  Highlighted with decorations of amber/rootbeer brown, crystalline gold and burnt orange.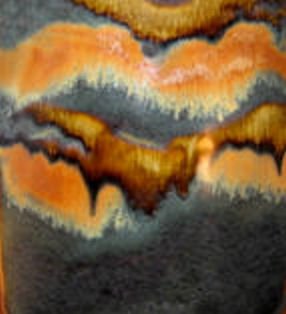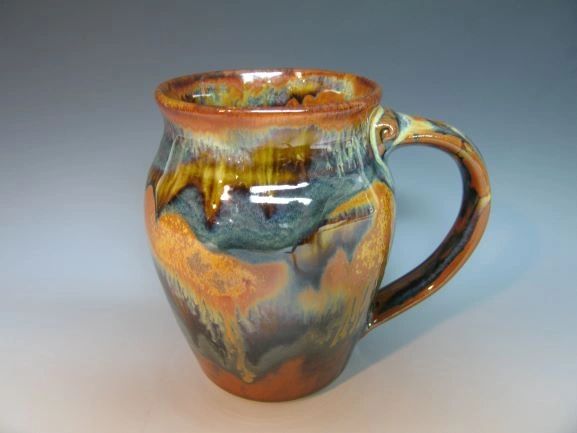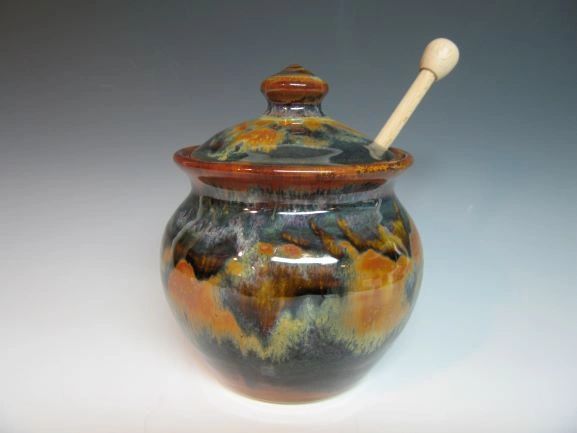 BLACK GALAXY: Our popular modern combination.  A slightly sparkly gunmetal background coloration of dark grey/black with decorations of medium blue, dark green and red.  Red appears best where the glaze can pool, so it shows up best on flat surfaces and less on vertical surfaces.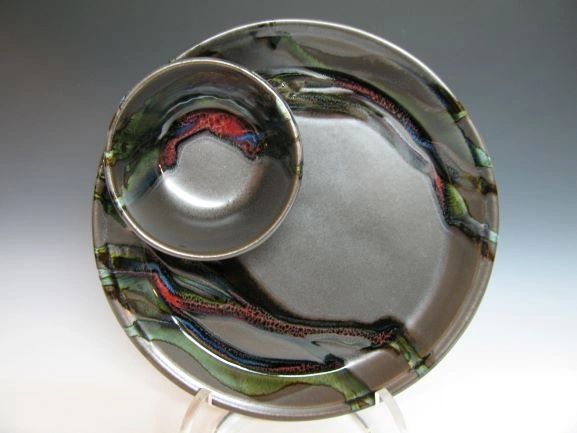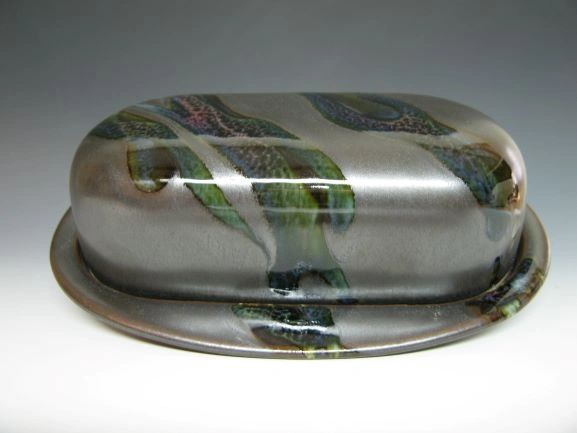 MIDNIGHT BLUE:  A classic dark cobalt blue with highlights of light blue and white.  Food looks great on this glaze.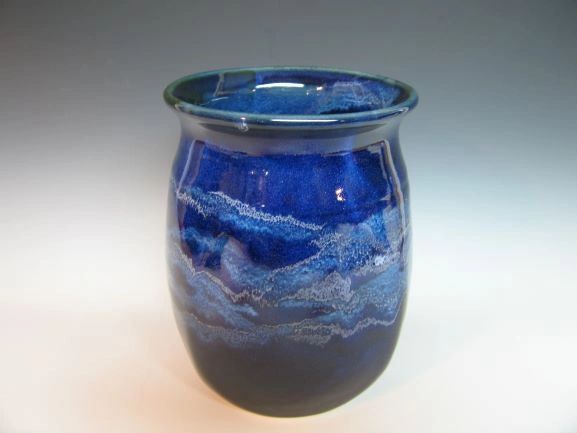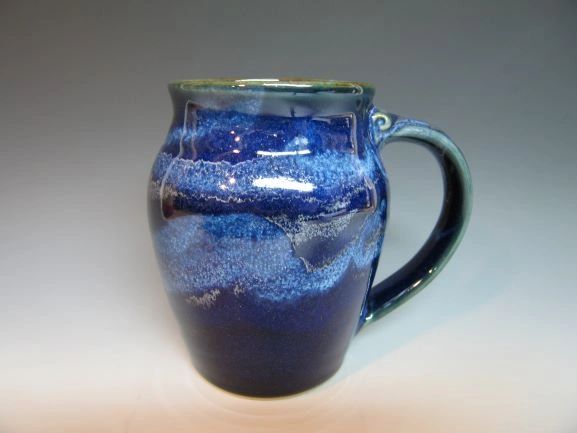 LAVENDER SUNSET:  A whimsical combination of light blue, lavender, pinks and white with crystalline gold highlights.  This glaze varies quite a bit from firing to firing... just like a sunset.  Some pieces are darker and intense, while others are more mellow.     ***The mug on the far right shows this glaze pattern in its original form before we started adding crystalline gold.  You are welcome to order Original Lavender Sunset; just send us an email with your order letting us know.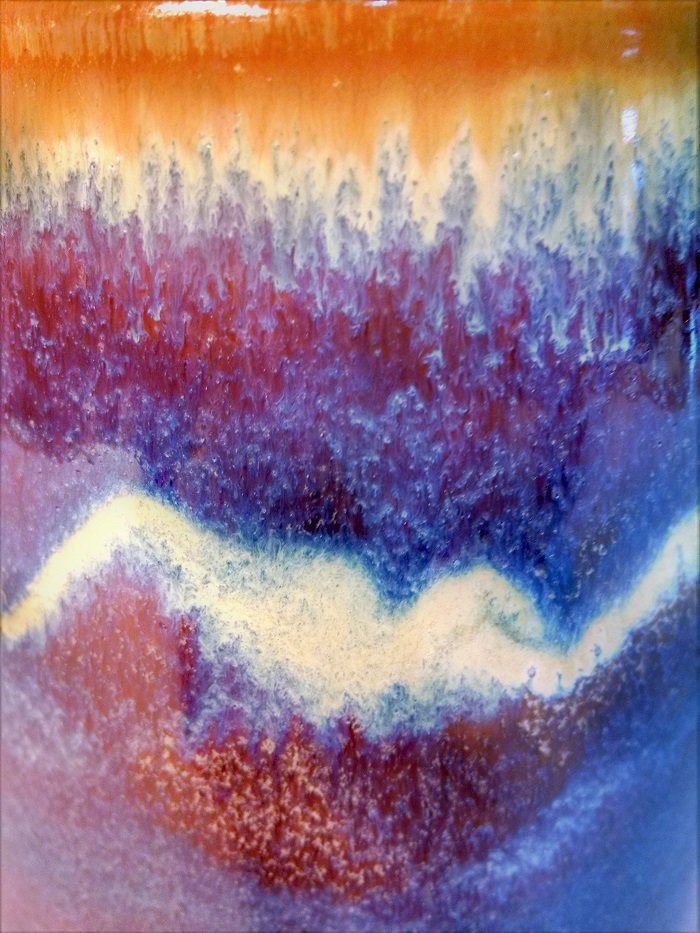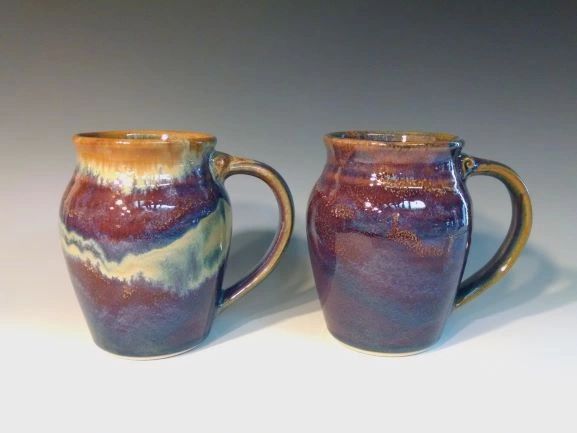 CASCADE BLUE:  This light denim blue combination is sure to sooth the soul.  Subtle decorations of teal green and white.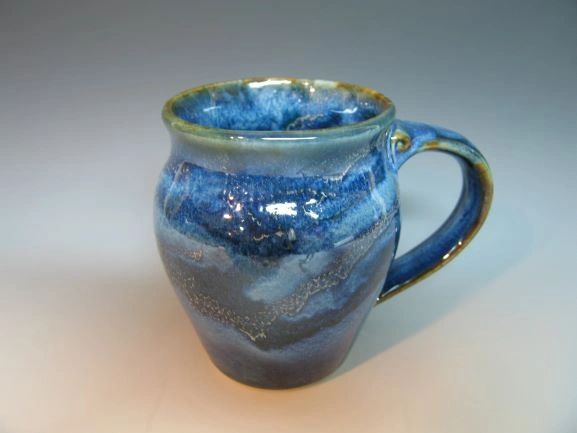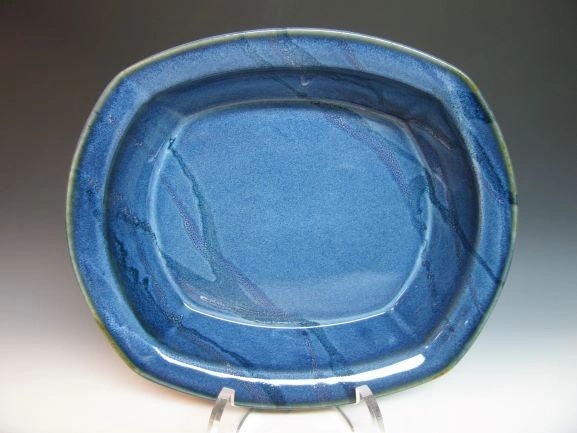 SEAFOAM GREEN:  A medium tone bluish-green with dark green, light blue and white decoration.  A bright and cheerful combo sure to remind you of sunny summer days.